Wow! The before and after picture of Park Min-young are amazing! It's obvious that the 22 year old is not naturally blessed with big doe-like eyes and a v-line face. In the before picture (left), the expanse between her eyes was so wide you can probably fit 2 eyes in there. So to make her eyes bigger, she
probably got double folds, widened the length, and got mongol folds removed. As for the V-line, it could be that the baby fat is gone but then again, her face looks too thin.
but,
what ever she is,, park min young its so adorable...she have talented..!!! Do you agree with me??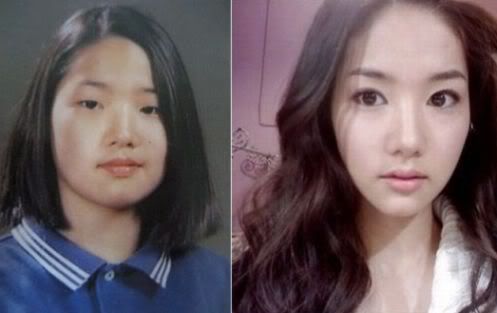 Whoever her surgeon is- he is a magician!
credit:[popseoul]
Repost: @cherryblossom.www.just-bellablog.blogspot.com